Every single day there's a slew of new underground rappers that put their passion for rapping on ice so they can pursue a career that's more "stable".
They all say the same thing, "I'm gonna get back to the music…". Instead they become that old ass dude at the job who says stuff like, "I used to get busy with the bars but it was too many haters, i'm about to get back to it though…
They rarely ever get back to their dream though.
The reason why they don't get back to the music is because it hurts too much knowing that you gave up on their dream and getting back into it feels like a waste of time… So they keep working at their shitty job and make excuses for why they can't live their dreams.
Don't be one of those rappers…
But the 2 big question are…
1: Why did they quit in the first place?
2: Where did they go wrong?
To answer number 1… After years of making music, they didn't see any positive results and had to make a life decision so they chose the "stable job". (Sidenote: Stable jobs DO NOT EXIST)
The answer to question number 2 is what i'm going to answer in this post…
(Oh yeah, before we get started SPAMMING YOUR LINKS is a NO! Stop that shit it's annoying and doesn't work)
Here's 5 Things That New Underground Rappers Do To Kill Their Careers.
1: Slacking On The Music
You can have all the marketing skills in the world but if your music sucks, guess what? That shit IS NOT going to sell.
So what do you do?
You need to have a healthy balance between make music and learning how to market your music.
I tell my clients to upload at least 1 song per week… That's 52 songs per year or (three 14 song albums to sale and two 5 song EP's to give away for free)
I'd suggest that every 3 months you go back and see the amount of songs you've recorded and listen to the progression you've made as an artist over that 90 days.
If you only got 3 songs done in that 3 month time frame you need to start thinking about a new dream because maybe music isn't for you.
2: Can't Find Fans?
One of the best pieces of marketing knowledge I learned was "If you're marketing to everybody you're marketing to nobody."
You have to find your niche… Who are the people that would like the kind of music that you make?  Where do they hangout? What major artists do they listen to that makes music similar to yours?
Like take an artist like TechN9ne or Insane Clown Posse the make hardcore hip hop music for a specific type of hip hop fan…
You might be like, "Fuck ICP and TechN9ne?" and that's ok…
But they know their market and they cater to them only and when it comes to touring, merchandise money and LOYAL following… THEY ARE AT THE TOP OF THE GAME in that catagory for indie artists
Find your audience and make music and merchandise specifically for them and you'll begint to gain some traction.
I did a KILLER training in out private group on how to use Youtube to attract your perfect fan…
Click Here to join the Rapperpreneur Beat Club group to check that video out! 
3: Not Collecting That Fan Info
This is BIGGEST mistake I see new underground rappers and MAJOR artists making.
If you send 100 people to your website 98% are NEVER going to go back.  It's not because your music sucks, it's because there are too many distractions on the internet.
So if you don't give them something dope in exchange for their email address you're making your chances of building a fan base 98 times harder.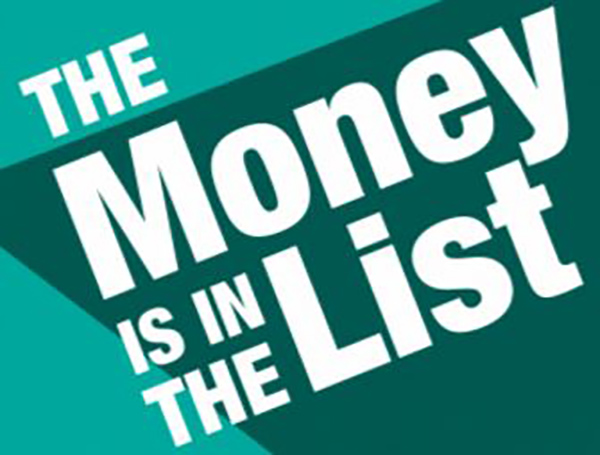 Once you have their email address you have the opportunity to connect with your new fans and build that "fan to artist" relationship.
Imagine if your favorite artist sent you an email, said they were going to be dropping a new single an asked you for your opinion BEFORE the song dropped…  How dope would that feel? Would that make you a bigger fan?
Email gives you that opportunity to connect with your fans on a more personal level.
If you don't have an email capture page setup CLICK HERE and go to AWEBER to get yours started for free ASAP!
This service is going to help you build your fan base…
If you have a website add your email sign up to your blog sidebar, create a pop-up for your blog and create a standalone opt-in form.
I tell all of my clients "Every time you give something away for free MAKE SURE you send those fans to an optin form to get that free gift!"
Those email addresses you collect can make you money if you market the way I show you in our private music marketing group on Facebook.
YOU NEED TO START COLLECTING EMAILS!
4: New Underground Rappers Don't Have Anything For Sale!
This is the part that kills me about indie rappers… They want money… They want to make a living doing music… They pay for beats, studio time, videos and all the other things it takes to look like a rapper but they are too afraid to ask the people that play their music to pay for it.
That's the only way to find out who your real fans are.  You have to ask for the cash if you want to live off of your music. 
If you'e not selling something on your website right now then you need to start selling something TODAY!
I mean you could use Paypal to set up a $5/month fan club where you give away exclusive FAN ONLY music every month.
How to set up a membership is one of the first things I teach my Rapperpreneur/Beat Club fam!
Long story short… Start selling your talent!
5: New Underground Rappers Are Not Using Youtube Correctly
Let's keep it a buck, Youtube is where all the new music is found… Artists are blowing up and making a ton of money because of their Youtube presence.
You need to capitalize off of this platform but in order to do that you need to learn the basics of youtube SEO, you need to have a google adwords account so you can get paid for your views and you need to upload great content that attracts the type of fans that like and want to share your music.
Oh yeah stop trying to go viral, that shit is like trying to hit the lottery…  50 songs with 20,000 views is better than 1 song with a million.. Why? Because it shows that their is a dedicated group of people that fuck with you and your music.
A million views on one song looks good but not when the rest of your songs are doing shit numbers…
Remember this is a marathon NOT a sprint you're trying to build lifelong fans not be a one-hit wonder.
So, now you know my Top 5 Career Killers For New Underground Rappers,avoid them at all costs and if you're doing them now, stop!
Please follow and like us: